Another RallyFwd Virtual Conference has come and gone! This time around, we were blown away by our highest registrant numbers ever — over 3,600 people!
Part of the reason for this high interest is that most of us have been working from home and we're craving connection, support and learning opportunities. But another reason, we believe, is that the conference theme — Lead With Employer Brand — is on the minds of a lot of HR, talent acquisition and Recruitment Marketing professionals right now. We all know that our employer brands are being defined (or redefined) by the way our companies and leaders are responding to this pandemic, and we're looking for strategies to navigate through this.
If you missed the conference, but still want to rally forward with us, here are 21 takeaways from the talented speaker line-up at RallyFwd Virtual Conference: Lead With Employer Brand.
Rally note: If you want to hear even more from these industry mentors and thought leaders, you can watch RallyFwd On Demand to access the speaker recordings, presentation slides and production demonstrations.
The Rally team would also like to thank our event sponsors, whose support enables us to produce this conference free of charge for all attendees. Thank you to: Appcast, Clinch, Glassdoor, Grayscale, iCIMS, Talemetry, The Muse and XOR.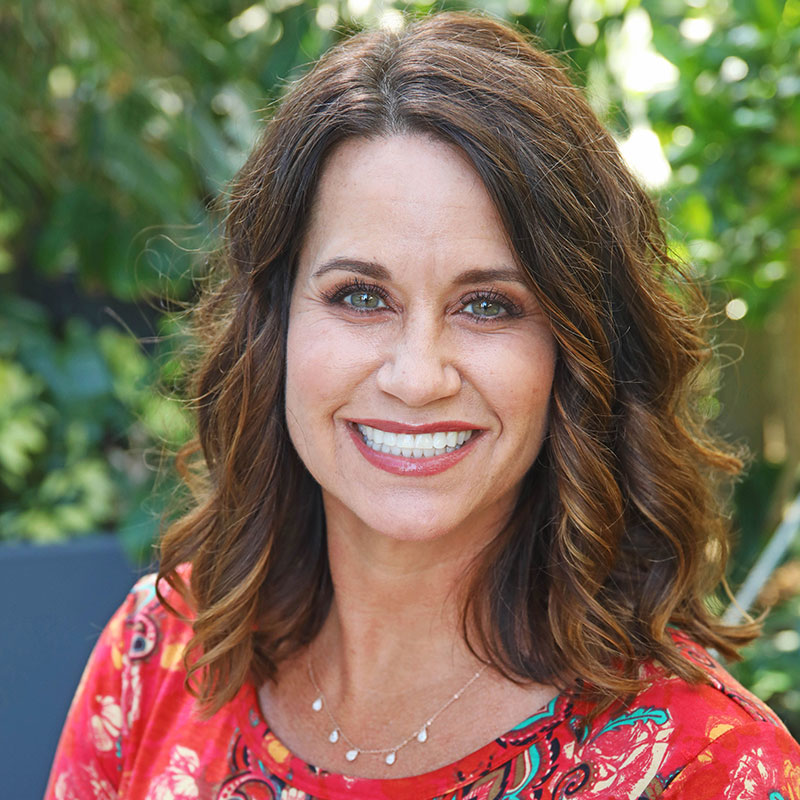 Chloé Rada, Director of Talent Administration, Technology & Branding at Sodexo
Session: #WeAreInThisTogether: Crisis Communications With Impact
1. Create a COVID-19 crisis response plan
If you haven't done so already, consider creating a COVID-19 crisis response plan. This plan should involve ongoing communications that provide information and guidance for your various audience groups, including employees, recruiters, hiring partners, candidates and customers.
It's okay not to know what you're doing at first when it comes to building out this plan. Chloe shared how she and her team figured things out along the way, and says you will figure it out day by day as you build confidence, and know up front that you'll make mistakes and correct them.
Chloe's team at Sodexo started out this process by mapping out what each audience group was likely experiencing. This way they could understand the types of communications that would need to be created or modified across different channels to address each group's questions and concerns.
2. Adjust your content strategy
Think about the content pieces that you are putting out on social media and sharing with candidates via email marketing or through automated messages coming from your ATS. Chloe recommends that you will likely need to make some changes in light of COVID-19 to ensure that your messages don't come across as "tone deaf" to the current situation. She asks her team: "Do we want this content living next to the news?"
She suggests checking that:
Creative elements are appropriate and relevant (ie. everyone in a photo is social distancing or working from home or wearing the correct personal protection gear)
Your tone is positive, supportive and empathetic across your communications
Candidate content is up to date and reflects your current recruiting process
3. Prioritize employee nurture initiatives
If your employees have been furloughed or laid off, it may make sense to dedicate efforts to keeping those relationships warm. After all, these are hard-working and dedicated employees whose roles have been put on pause or eliminated due to no fault of their own. Additionally, these are employees that you likely worked hard to identify, attract and hire in the first place, and would hire again when the time is right.
Chloe's team is doing their best to support furloughed workers by either trying to place them elsewhere within Sodexo or with other organizations they've partnered with that need urgent temporary help now (like Amazon, CVS and Wal-Mart). The Sodexo team has even created a new temporary jobs portal and workforce resource center to assist employees in finding temp positions.
Additionally, Chloe's team has launched an internal engagement text messaging campaign using iCIMS to check in with employees on a weekly basis. These messages let employees know that Sodexo cares by answering their questions, thanking them for their patience and providing them with up-to-date resources and video messages from leadership to help them through this difficult time. Here are the results from their first text campaign to employees:
Debbie Celado, Head of Employer Brand & Recruitment Marketing for The Americas at Philips
Session: "When Life Reveals Your Real EVP"
4. Your employer value proposition (EVP) should be reassessed in light of this crisis
Your EVP reflects your company's values and your employee experience, but is your EVP statement true, given how your company is responding to this crisis and what it's really like to work at your organization? At RallyFwd, Debbie recommended that we all assess whether our EVP is still real.
In normal times, Debbie recommends going through an EVP assessment every couple of years, because she believes EVPs are dynamic and should change as a company changes. But given how much change your organization has gone through and is still going through, this is an important time to examine your EVP messaging and pillars for authenticity.
5. If you don't have a formal EVP, now could be a good time to create one
If you haven't developed your EVP at all yet, now could be a great time to craft one. Debbie shared her proven methodology that she's used at several organizations.
To start off, you need to research why people choose your company. You can do this by conducting leadership interviews, employee focus groups and using existing research and data. From there, you can identify the themes and create a positioning statement and 3-5 supporting pillars. Lastly, you would apply this EVP by publishing it across candidate and employee touchpoints.
This EVP development process can also be used for revisiting if your pre-existing EVP is still resonating. Go back to the research stage with your EVP and check in with leaders and employees to see if the EVP is still in line with their perceptions and realities.
6. Create EVP led content going forward
After you've checked your EVP to ensure it still stands up during this crisis, you should allow your EVP to guide the direction of the content you're developing and sharing right now, advises Debbie.
You might consider creating and sharing content that demonstrates your EVP in action. Some of the content types that are resonating with people now include:
Employee generated content
Everyday hero stories
Examples of how the company is supporting employees, candidates, customers and the community
Chantell Cooper, Director of Talent Acquisition at Arbonne International
Session: "Recruiting With Purpose in a Post-COVID World"
7. We will get through this stronger than ever by focusing on our purpose
Chantell has worked in the recruiting industry for 15 years. At RallyFwd, she shared her story of going through the recession back in 2008 while working at Robert Half. While it was a difficult time, due to hiring slow-downs and layoffs, Chantell forged her way through and believes we will persevere to the other side of this crisis too.
In fact, these types of challenging circumstances can be a great time to re-examine our purpose. Why do we work in this space? What do we love about our jobs? This is a great time to ask those types of questions, focus in on what you love most and grow in that area to emerge from the fire stronger than ever.
8. Purpose-driven organizations will attract candidates
Even before this crisis, many candidates were beginning to become more driven by purpose than paycheck. And while Chantell points out that compensation and stability may take priority for many candidates right now to ensure they have a livelihood, once the crisis is behind us, purpose will become important again.
Even now at Arbonne, candidates are asking about the company's purpose and how employees are being treated. Chantell said that people are paying attention to the way companies are treating candidates, customers, employees and their communities. And after this crisis is over, people are going to remember how your organization demonstrated its purpose, which will influence career decisions.
9. Find the courage to speak up and redefine your role
Leading with your employer brand and redefining your role takes courage. No matter what factors might be limiting your courage (and we all have challenges holding us back!), we need to try to be strong and speak up as advocates for our employees, brands and careers.
Chantell did this by speaking up during a leadership meeting with her Chief People Officer. She asked how the company was giving back and if there was anything they could communicate publicly. By speaking up and showcasing her awareness of the fact that the company needed to be part of the conversation, Chantell earned her seat at the table.
Charlotte Marshall, Global Employer Brand Lead at Danaher Corporation
Session: "Give & Get Employer Branding"
10. Consider candidates' inward motivations — as well as outward motivations — to attract better fit candidates
According to Charlotte, many of us have been focused exclusively on outward candidate motivations when creating EVPs and employer brand content.
However, Charlotte explains that a candidate's inward motivations are also key drivers that should influence the content we produce. We should do so by answering questions like the following with our content:
Can I make the difference that I actually want to make?
Would I fit into this culture?
Do I agree, value and believe in the vision?
11. Focus on what it actually takes to thrive at your organization to increase quality of hire
Charlotte has observed that most teams approach employer branding and Recruitment Marketing by focusing on the attractive parts about working at an organization (the sizzle).
However, if we instead take the approach of sharing what is actually needed to thrive within your organization, we can answer a commonly unanswered candidate question: Do I have what it takes to succeed at your company?
By using this approach, Charlotte was able to reduce the volume of applications (which saved her Talent Acquisition team time) and increase the quality of applicants by 40% within 4 months!
12. Don't shy away from highlighting the adversity required to succeed
At the heart of Charlotte's new book, Give & Get Employer Branding, is the idea that employees want to understand the adversity required to succeed within your organization. Charlotte shared a full table of examples of ways that this "give and get" approach works in action:
The central premise is that candidates understand they typically need to sacrifice something in order to receive something in return. By making this arrangement explicit in your employer brand positioning and content, you will help filter out wrong fit candidates and stop people who aren't the right fit from applying in the first place, joining and leaving your org — saving your team time and money.
Ashley Waxman, Head of Global Employer Brand & Organic Social at Asana
Session: "One Brand and One Voice Moving Forward Together"
13. Partner closely with marketing to address your global community during this crisis
Ashley explains that during a crisis, typical audience labels are eliminated. This means that rather than addressing employees, candidates, prospects, customers and followers as separate entities, we need to consider them all as part of our global community. This is essential because right now everyone is going through the same experience and sharing the same types of concerns, anxieties and hopes.
We should also address this global community in a consistent way that is aligned across all channels to respond to this crisis effectively. In order to do this, we should partner with our Marketing teams and borrow some of their principles to apply to our employer brands.
14. Reframe your content to focus on what people need now
Ashley's team has reframed their content approach since COVID by asking themselves, "what content do people need to hear right now?"
For example, the team recently published a social media post that features tips on how to approach remote work from leaders at a range of companies. Asana pulled all these tips together in one place for their global community to benefit from. The post didn't mention Asana directly or have any other goals other than helping people make the most out of their work lives during this uncertain time.
15. Look for opportunities to humanize your employer brand
More than ever, people are craving authenticity. Ashley's team at Asana takes a unique approach to this by frequently putting their customers at the forefront of their employer brand efforts. Because their mission is customer driven, this allows them to communicate their purpose to candidates while helping employees feel good about the work they do.
In addition, because many Asana customers are contributing in some meaningful way to the fight against COVID-19, this is a great opportunity for Asana to celebrate these organizations. It also shows their talent audiences that the work they do matters — Asana's software is making good things happen in the world.
Marilyn Yee, Global Employer Branding & People Communications at Klook
Session: "How Culture Could Save Your Organization"
16. Remember that change is a constant and use that to your advantage
Marilyn opened up her session at RallyFwd by sharing some of the stories of change that she's experienced in her career. In short, change has been a constant for her! And if you reflect back on your career, you're likely to discover the same because change is a part of all of our lives.
Because change is a constant, success and failure at the organizational level often boils down to how effective we are at collectively managing change and whether we create a culture of growth or fear. Marilyn asked us to consider if our organizations embrace change or run away from change? And if it's the latter, how can we as employer brand professionals begin to shift the culture? After all, every period of change (while difficult), is also a period of reinvention and opportunity.
17. Refresh your company values as your company changes and grows
Because an organization is always changing, it's important that the company revisits the guiding values that fuel the ways that your organization behaves on a regular basis. Otherwise you may be attracting candidates who don't align with what your organization is all about today!
Are your values leading you to react to this crisis in a way that's beneficial or detrimental to your brand and business performance? Or is your organization acting out of alignment with your values at this time? If so, this might be an indication that your values no longer represent the current organization you work for and it's time to explore and redevelop what your company stands for and the way you approach everything you do as a collective.
18. Reframe the value that you bring to your organization
Hiring has slowed or paused for many of our organizations. Since employer branding historically has been very closely tied to recruitment and Talent Acquisition, we need to consider how we can bring value when hiring may no longer be an urgent priority.
Marilyn sees this as an opportunity to deepen the value that each of us can provide to our organizations, by focusing on branding from the inside out.
For many organizations there is a gap between the strength of candidate communications and employee communications because often everything is focused on infusing the brand across external touch points rather than internal ones. However, by reframing our role at this time, we can focus on enhancing the employee experience to influence employee engagement and retention.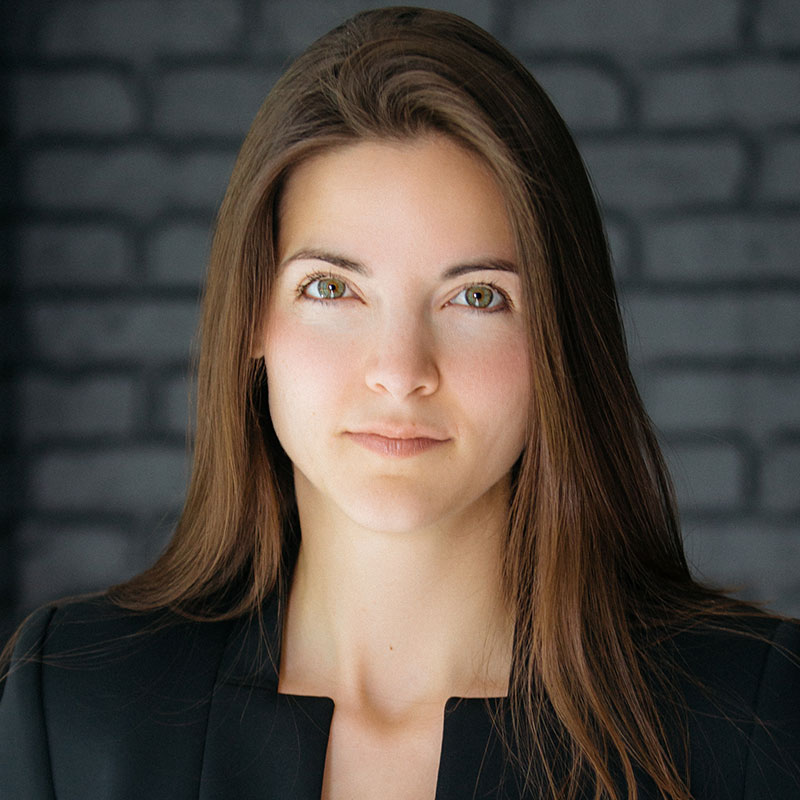 Kathryn Minshew, CEO & Founder at The Muse
Session: "The Agile Employer Brand: Preparing for What Comes Next"
19. Distributed is the new normal — and we need to adapt to that
Kathryn brought up an important question during her session: if people aren't in the same office space anymore, and you can't bring candidates in-office for interviews, then how do you still communicate your culture?
Kathryn suggests the right approach here is to describe how you approach work, and what your culture looks like now while you're not all together in one spot. Highlight the tools you're using and the programming and events you're investing in to support employees and bring people together.
It's particularly important to think this part through and get this right now, because many more candidates will have remote work and flexible work arrangement expectations post COVID. In other words, remote culture will be something we need to address over the long term, even after this crisis.
20. Candidates are craving content that is more authentic, less polished
During this period, we've quickly become very accustomed to casual video chat interactions. We see colleagues' pets and kids popping into the frame on an ongoing basis! This also echoes the type of content we've already become accustomed to (and developed a preference for) on social channels like Instagram.
This theme of less-professionally produced content will stick around post-crisis, and influence the type of content candidates look for and the type of content we're compelled to create as recruiting and HR professionals.
21. Candidates and employees will choose to join and stay at organizations that treat them like humans
Kathryn's advice: Don't be an asshole.
Organizations that treat their employees well and prioritize authentic human connections with candidates throughout their process will continue to come out on top. Think about ways that you can prioritize treating people right and building real relationships throughout the candidate journey and employee lifecycle during this crisis period and on an ongoing basis.
Not only is it the right thing to do, but it's also the approach that will help you to deliver on a better people strategy by fulfilling the deep need that we all share as humans: to be valued and treated respectfully.
Get More Insights
If you'd like to hear more from these smart leaders, you can watch RallyFwd On Demand, to access the full conference recordings, speaker slides and product demonstrations at your convenience.
We look forward to seeing you at the next RallyFwd Virtual Conference in December 2020!